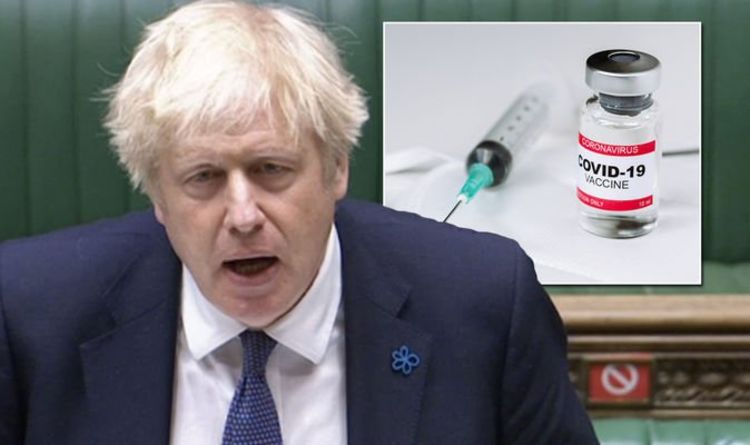 Cases of the Indian Covid variant have been identified in 86 local authorities, with particular clusters in north-west England and in London. The government has said the variant appears to spread more easily than the Kent variant, which was behind the UK's big spike in infections in winter. The new variant has caused worry among many experts, particularly with lockdown restrictions easing across the UK.
A recent study showed the AstraZeneca vaccine to be 97 percent effective against the Indian variant.
The research, published by the Indraprastha Apollo Hospital in Delhi, involved nearly 3,300 people in India and discovered only two hospitalisations with Covid.
All the participants were vaccinated with the AstraZeneca jab and they worked in healthcare.
The findings also included a hospital admission rate of less than 1 percent.
DON'T MISS
Dr Anupam Sibal, group medical director, said: "Our study demonstrated that 97.38 per cent of those vaccinated were protected from an infection."
The Covid vaccines developed by Pfizer/BioNTech and Modern appear to be effective against the Indian variant, the European Medicines Agency (EMA) said last week.
Data reviewed by the European regulator on the efficacy of mRNA vaccines Pfizer/BioNTech and Moderna against variants discovered in India are "encouraging", EMA vaccine strategy manager Marco Cavaleri said at a press conference.
In Bolton, the most concerning area with the Indian Covid variant, 289 cases have been analysed in the past week, according to the Wellcome Sanger Institute.
All primary, secondary and junior colleges in Singapore are shifting to full home-based learning from today until the end of the school term on May 28 as it's believed the variant is affecting more children than past strains.
Speaking at a press conference on Sunday, Singapore's Health Minister One Ye Kung said: "I did speak with him (Director of Medical Services, Kenneth Mak) before coming to this press conference.
"He did mention it will appear the B1617 strain appears to affect children more.
"So you'll notice that for schools the response has been different compared to say last year.
"So once we detect infection, but outside of school, the Ministry of Education (MOE) has been very fast actually to put the school on home-based learning for the next few days and test the entire school.
"So that is also a precaution that has been put in recently in view of the different behaviour of this strain of virus."
Birmingham's public health chief has also said there is emerging evidence to suggest the Indian variant posed a "significantly" greater threat to young adults than any previous variant.